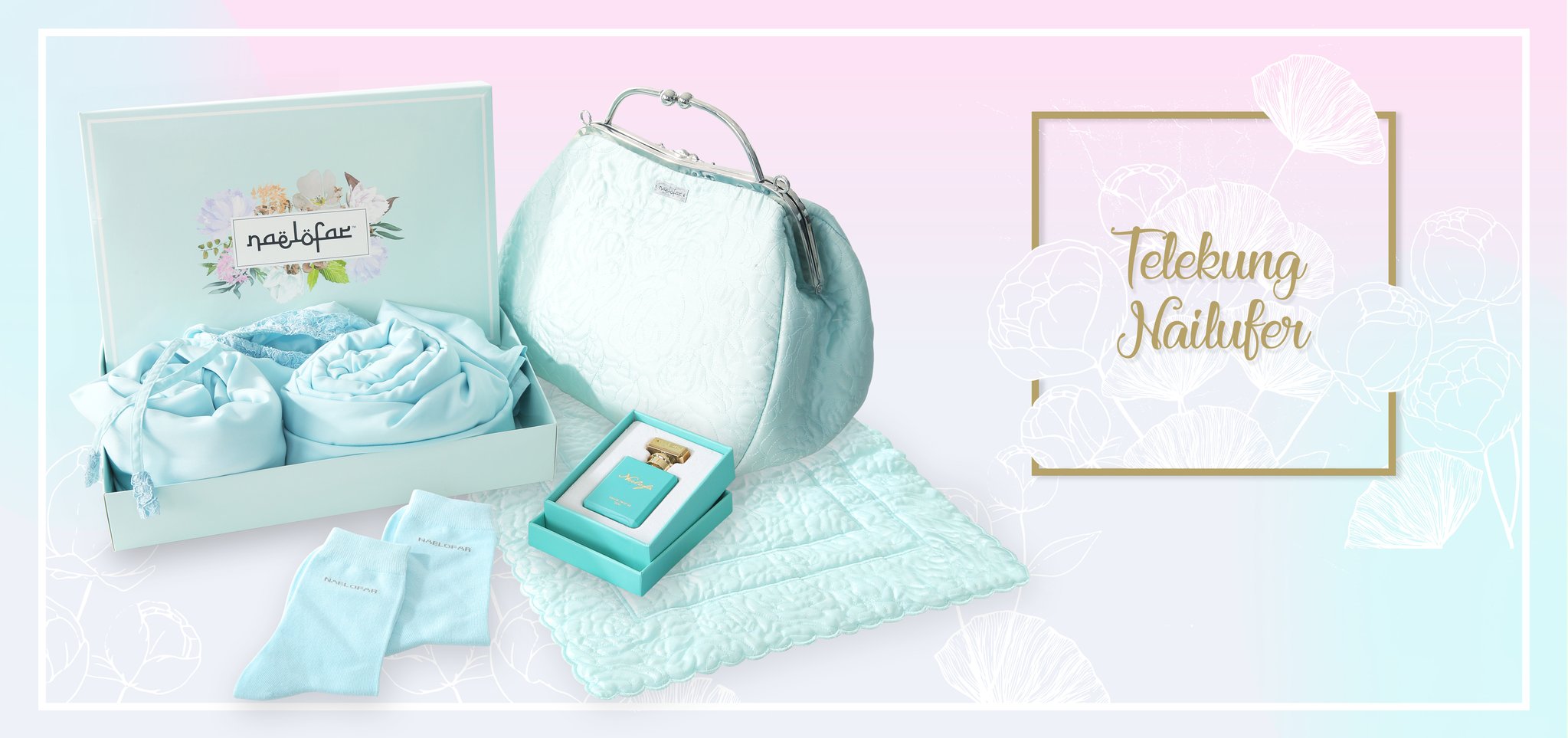 Get our exclusive Nailufer Telekung set to wear during prayers. It's a practical and complete set that would leave you sorted for the whole month. Along with a lovely satin silk prayer garment with Swiss lace embroidery, the set also features an inner, socks, embroidered prayer mat, perfume and a clutch.

The Nailufer set is also perfect for travelling, you can place every item in the clutch and bring it with you wherever you go. All the items are in a serene soft baby blue shade that has a relaxing effect to help you concentrate better in your prayers.

The pattern on the quilted clutch and prayer mat as well as the lace trimmings on the telekung feature roses as the main theme, which is Neelofa's favourite flower, they add an ultra-feminine and delicate touch that ties all the items together. The perfume can also be worn during solat so you can also spritz it on to keep you smelling fresh as a bouquet at every session.

The satin silk material used is cooling, lightweight, comfortable and doesn't cling to the body, which allows for easy movement when you perform your solat. The set is also suitable for all sizes, the face opening stretches well so it can fit any face shape and the measurements of the garment are long and wide enough to accommodate all body shapes.
---