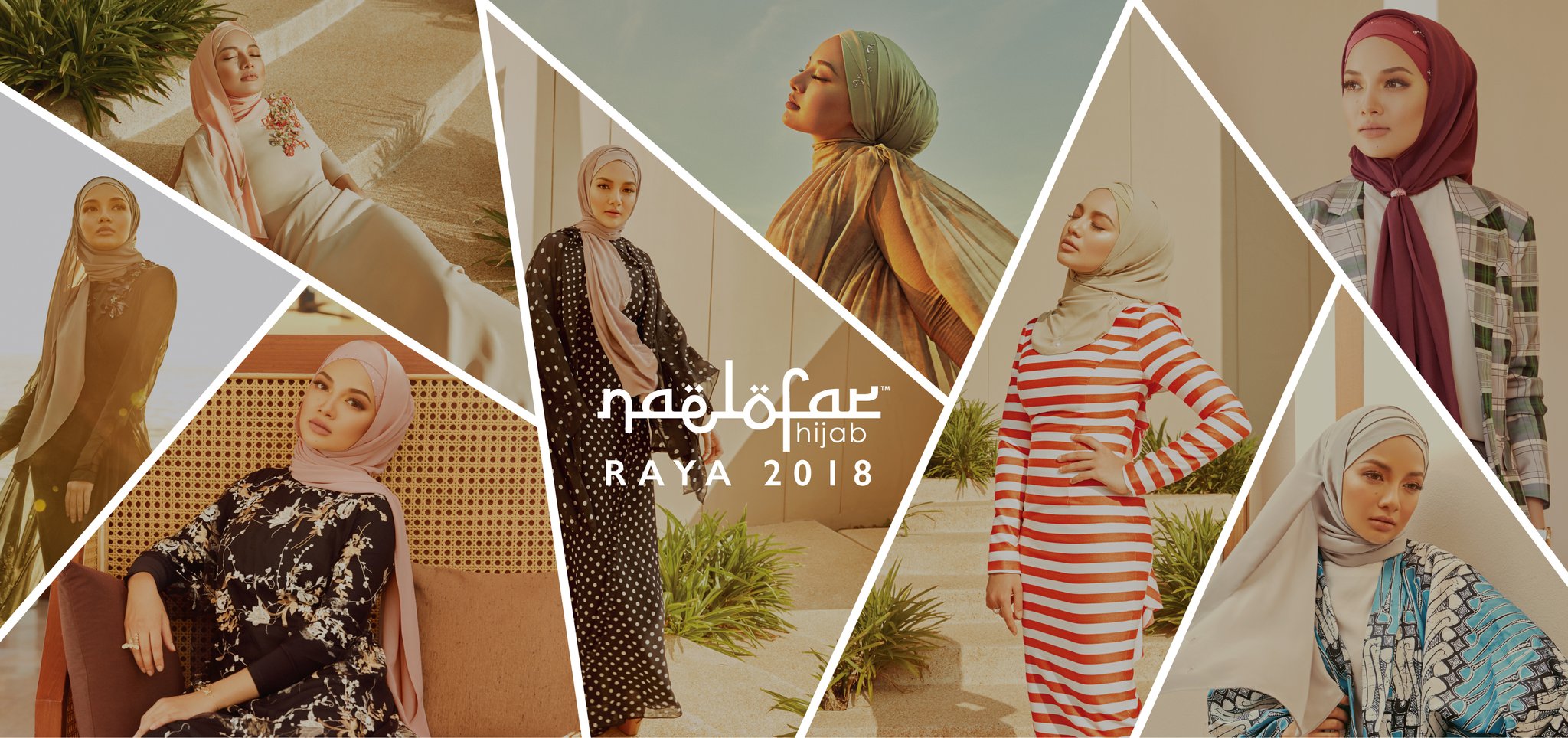 Naelofar Hijab melancarkan koleksi tudung #naelofaraya2018 bertemakan #ShineOn.

Tema ini dipilih sendiri pengasasnya, yang juga selebriti terkemuka tanah air, Noor Neelofa Mohd Noor atau lebih dikenali dengan Neelofa.

Kempen yg bertemkan #ShineOn ini membawa maksud "Setiap individu perlu menghargai diri dan sentiasa bangkit daripada kegagalan dalam meniti kehidupan"

Apapun, Naelofar Hijab tetap mengekalkan rekaan 'instant', semi-instant, bawal dan selendang seperti tahun- tahun sebelumn ini, atas permintaan yg tinggi yg telah mencetus dunia fesyen hijabista, koleksi #naelofaraya2018 mengetengahkan juga rekaan turban yang diperbaharui, dikeluarkan dalam edisi LUXE yg bertakhtakan Kristal Swarovski pepatung yg ekslusif.

Terdapat lapan koleksi #naelofaraya2018 bukan saja menampilkan variasi kelainan tetapi Naelofar Hijab juga menggunakan fabrik berkualiti dan rekaan kemasan bermutu tinggi.

Koleksi Naelofar Hijab yang sudah berada di pasaran ini dijual antara harga RM83 hingga RM 93 ini menampilkan tudung yg dinamakan Alina, Lola, Be Lofa Instant Raya, Layla, Ameera dan Zara mungkin sesuai dengan anda untuk digayakan bersama turban Be Lofa Luxe Raya

Tidak ketinggalan, #naelofaraya2018 turut menampilkan koleksi Elsa untuk mereka yang gemarkan tudung bawal selain dihiasan batu kristal Swarovski terbaru.

Pelancaran tudung itu, video eksklusif bertemakan #ShineOn dilancarkan menerusi semua platform sosial media dan digital NH Prima, Naelofar Hijab dan Neelofa pada 21 Mei lalu.